Welcome to the Home Page of Kaynoble Rottweilers
Where our Show Dogs are a part of our everyday
family life~.
---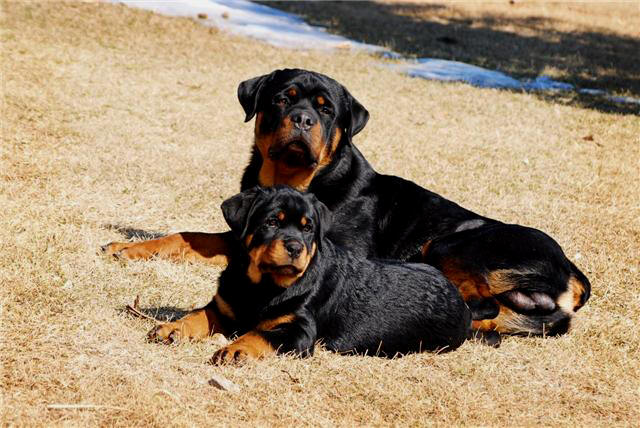 Keefe pictured at 11 months and Grady 14 weeks of age~
Both puppies Dam: Kaynoble's Tail n' Tomorrow X Eirikr Von Danhel Haus
---
Home of
VVN-1, BPIG, BPISS, Kaynoble's Carbon Copy
"Keefe"
(Meaning of his name is Noble, named after his Great Grandfather Noble)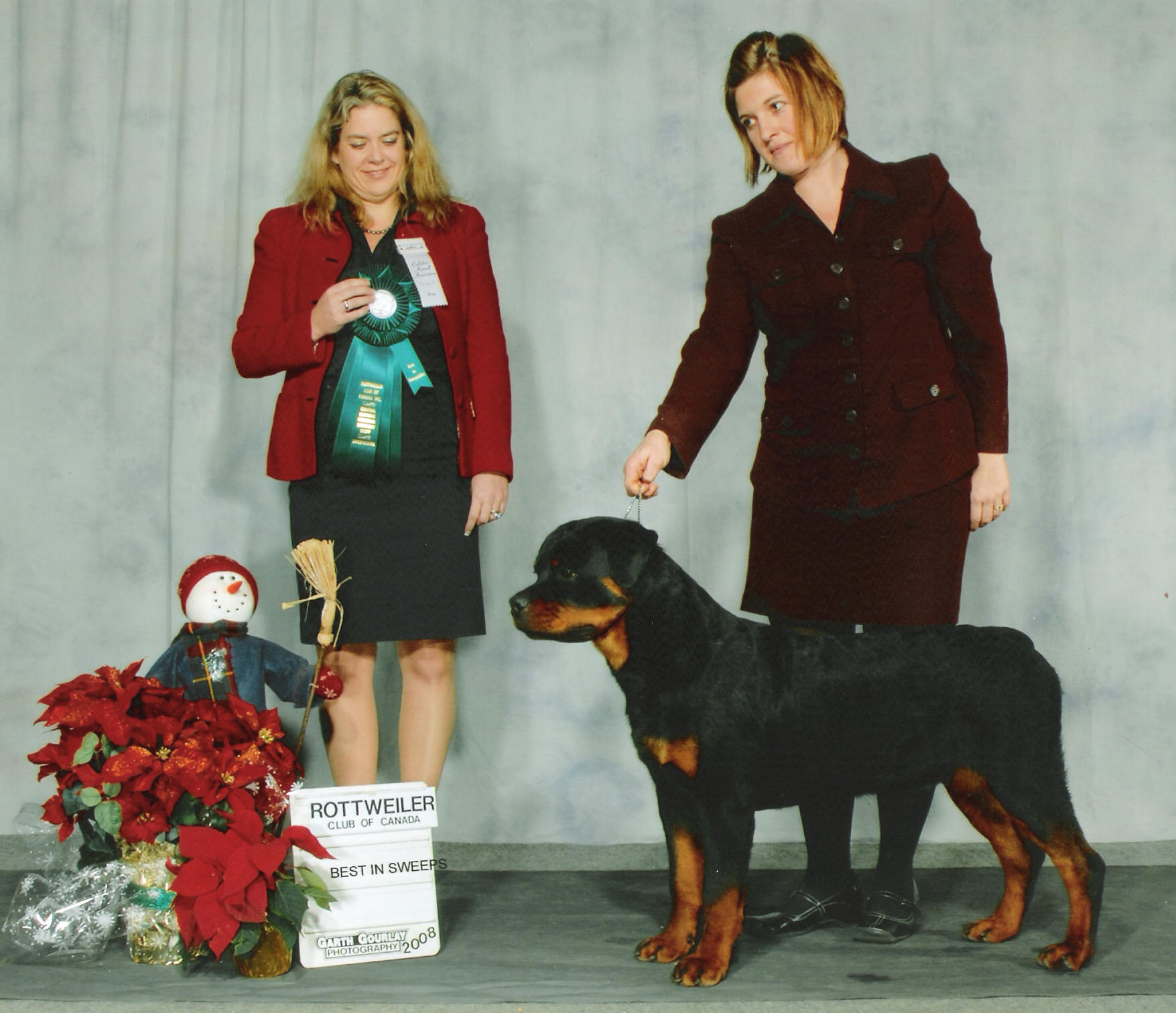 ---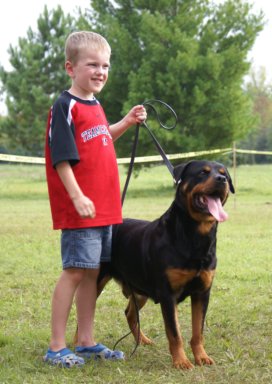 Ryan showing his ole girl Keltic (Veteran Class) at the
RCC National Sieger Show 2008
---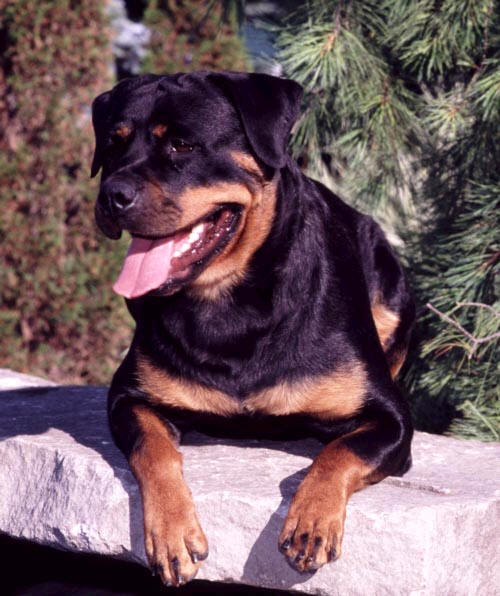 Above is beautiful "Tilly" (Mother of the above puppies) in a photo shoot for Brown Trout Calendars.
A cute story, my little girl really wanted to buy me something special for Christmas this year, so she asked "daddy" to buy a Rottweiler desk calendar . So when I opened it and found my beloved Tilly inside, Reagan and I were so very thrilled.
---
Below are a few pictures from a recent photo shoot at our home, I don't know who had more fun the kids, puppies or the photographer!!
Reagan is pictured with our new little girl "LuLu"
Ryan pictured below with Tyson, now owned by Katia Guay, watch for these two this spring in the conformation ring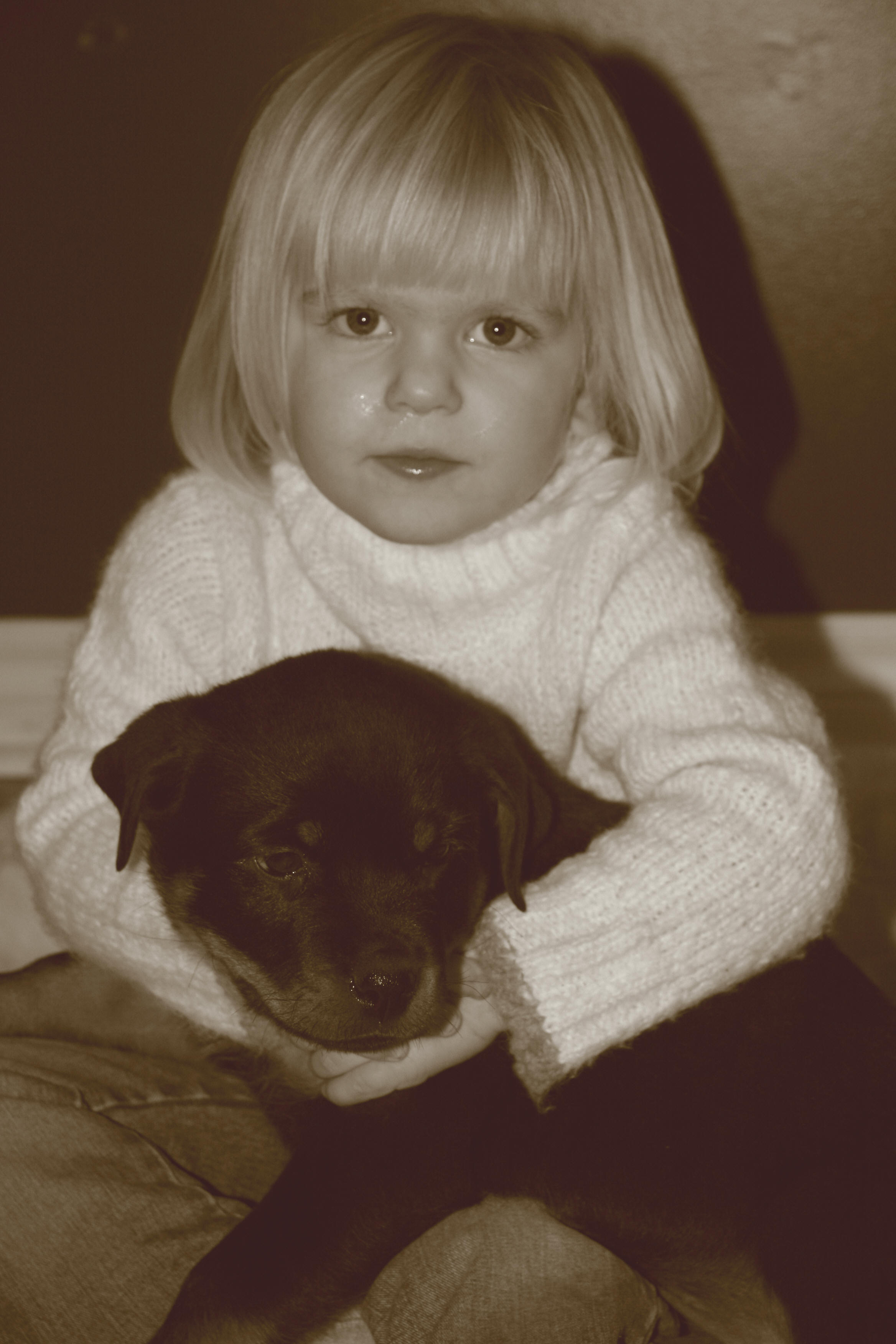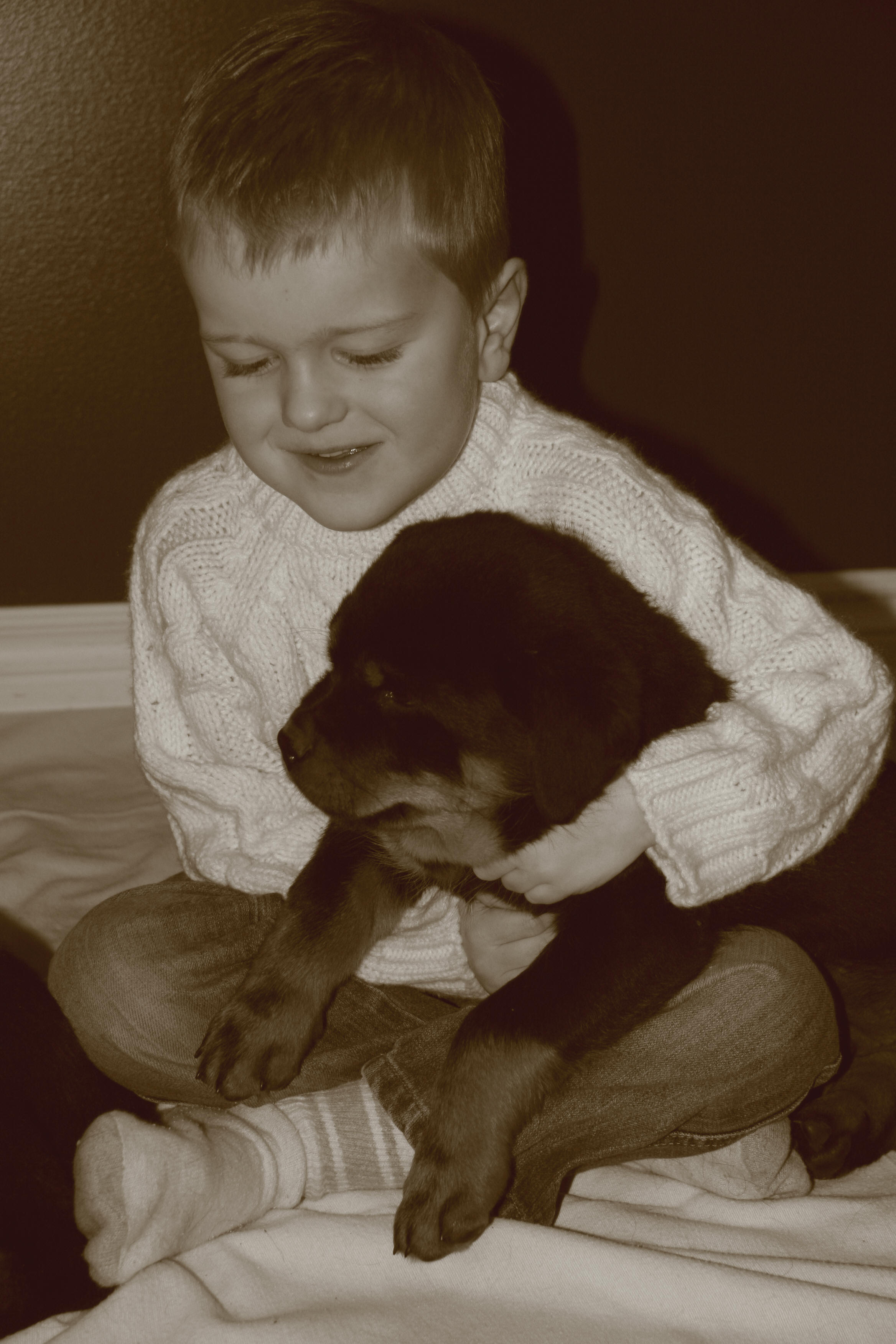 ---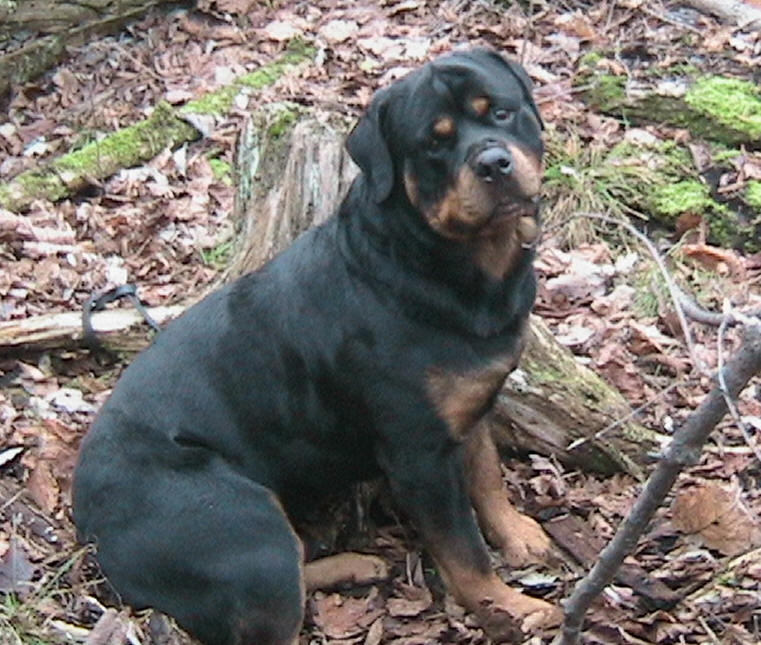 ~Regal enjoying a wonderful November day~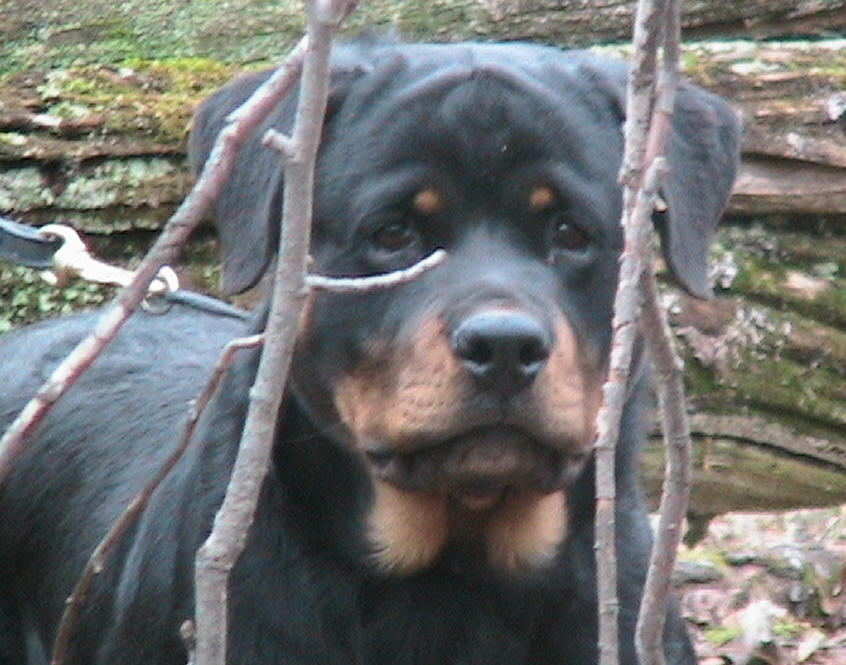 Eirikr pictured at 7 months of age playing in the woods on a beautiful November day. (Peek a Boo~)
---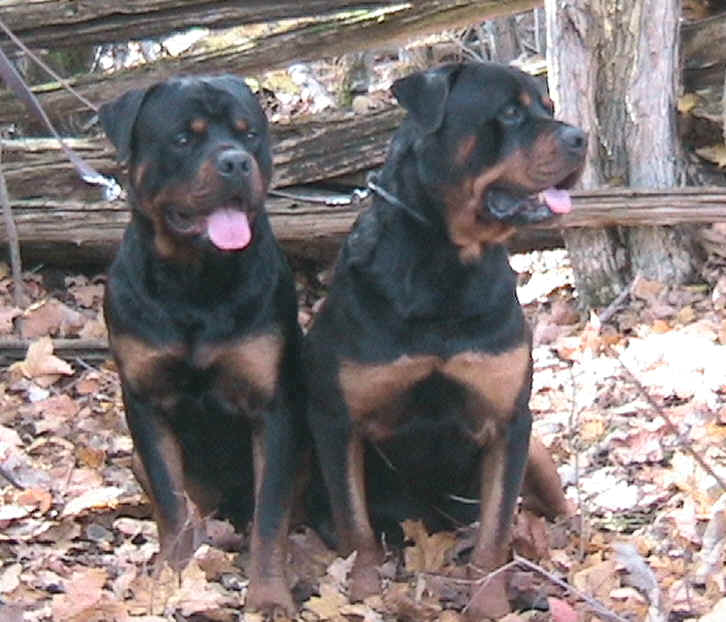 Bowen and Noble , showing off some pretty faces.~
Hope you have fun getting to know our dogs a little!!~
Please feel free to contact us in regards to our dogs or with questions pertaining to the Rottweiler breed.
Kim Vandrish
Telephone: (613) 257-2216

Address: RR#3 Ashton, Ontario

K0A 1B0, Canada

E- mail: Kaynoble.rott@sympatico.ca

---

Tilly relaxing in a park after an afternoon of showing!

Above is a picture of three generations taken at a local Sieger show
From left to right "Poppy, Sage, Sierra and Noble"
Rottweiler Breeder-Show, Working, Companion,Obedience rottweilers|Kim Vandrish,Ontario,Canada(Rottweiler Puppies-Rottweiler Stud Dogs)